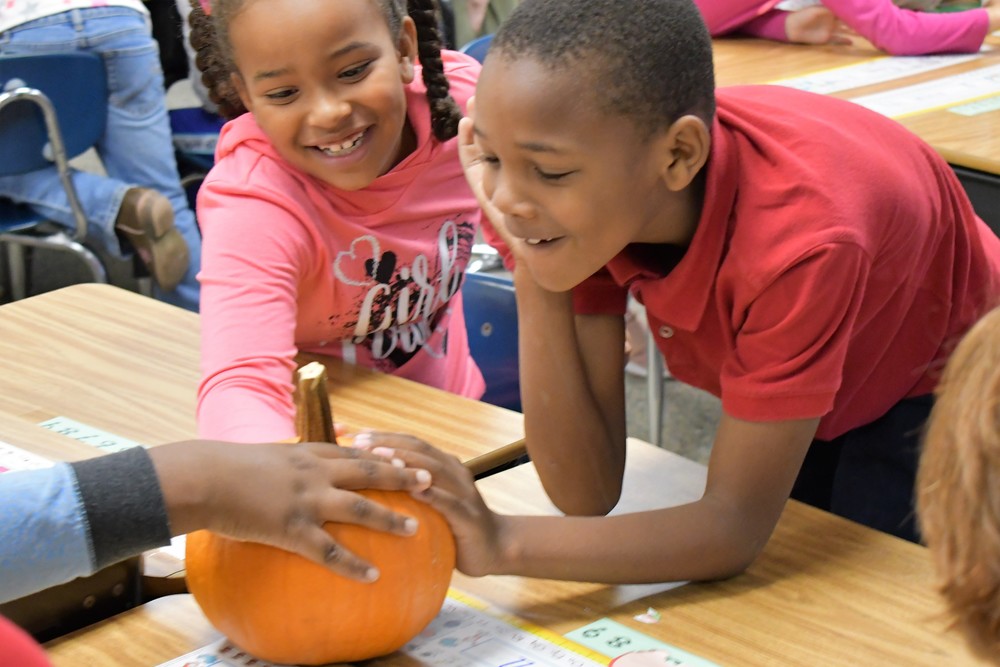 Pumpkins and Senses!
A. Pickrel
Friday, October 11, 2019
Students, or rather, young scientists were busy at work today in Ms. Moreno's first grade class room!
To begin, the young scientist discussed the five basic human senses. Once the senses were identified it was time to get to work!
Sight. Each group was asked to look at the pumpkin on their table and use their eyes to see and report what they observed about the pumpkin.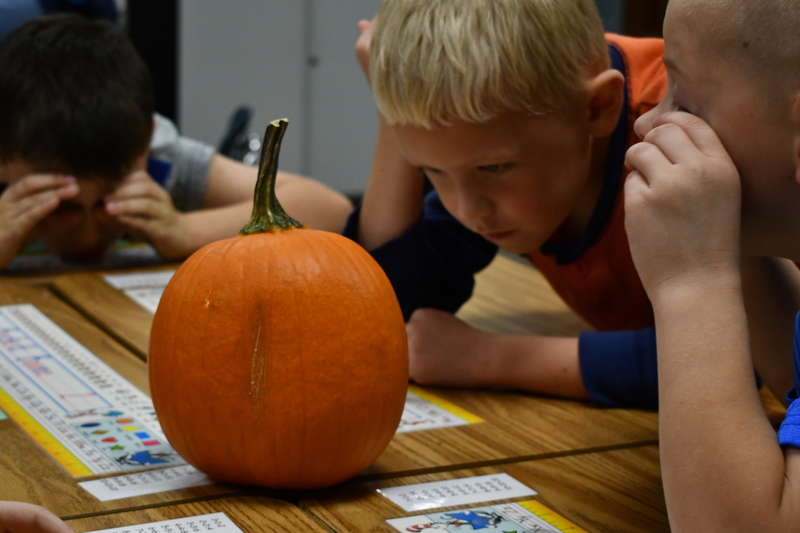 Touch. Time to use your fingers and see what the pumpkin feels like! The scientists were able to touch the pumpkin and report back to the teacher.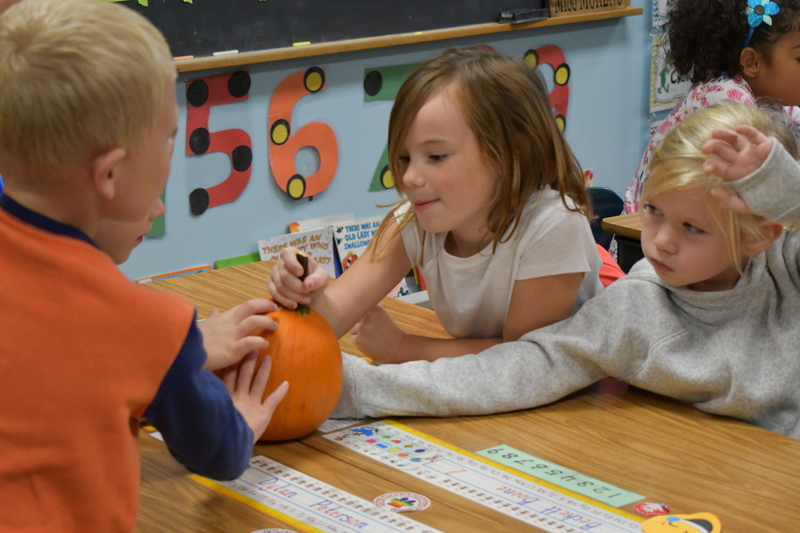 Smell. Have you ever smelled a pumpkin? The scientists all had different ideas of what the pumpkins smelled like to them.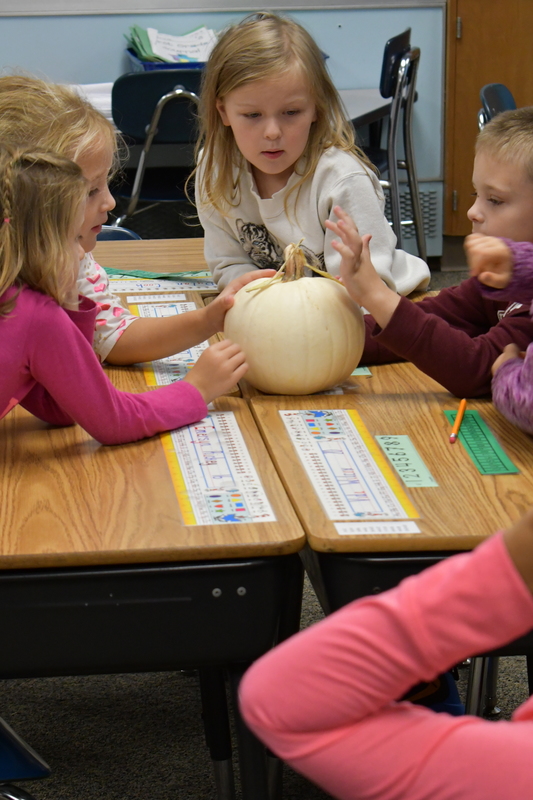 Taste. There was no actual tasting today in class, but the scientist used their memories to describe what a pumpkin taste like.
Hearing. Listen closely! What happens if you knock or tap on the pumpkin, does it make a sound?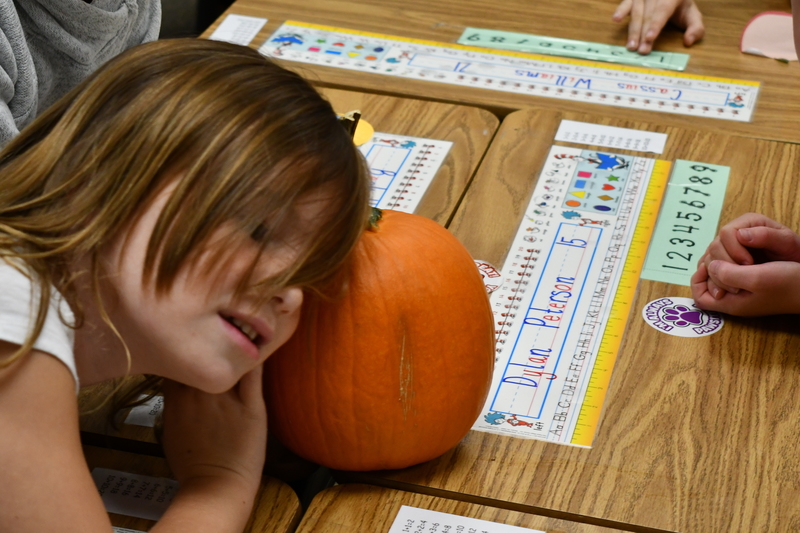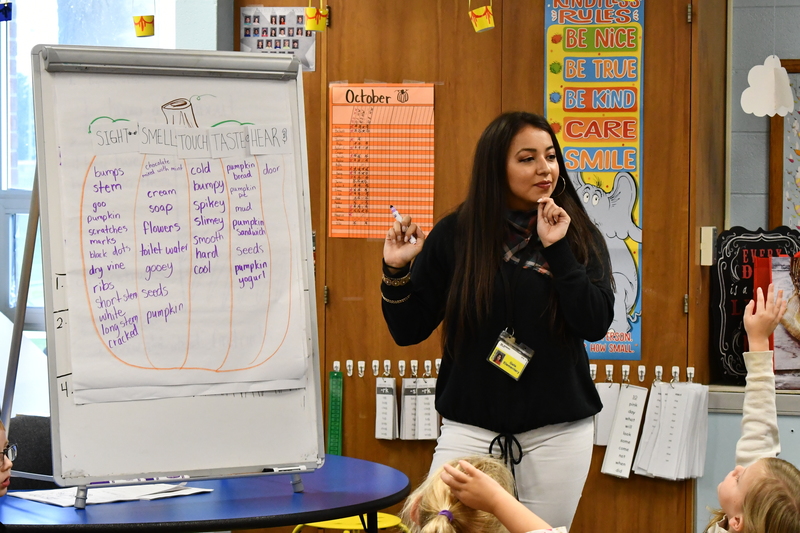 Great Work Today, Gale First Grade Students Scientists!